Welcome to all things related to Drones and Black Friday. Most of the deals for Black Friday have not been announced yet but rest assured, we will keep updating this page with the latest deals and lowest prices just for you. Go ahead and bookmark it now so can stay on top of the best black Friday drone deals. Join our newsletter if you want those alerts sent right to your email.
2023 Cyber Monday Drone Deals
Tech deals for Cyber Monday are one of the biggest reasons people go out shopping at all hours of the day. From drone professionals to drone enthusiasts, you can definitely find some affordable drones on Cyber Monday. Drone companies as well as other third-party stores will have popular deals for not only expensive drones but cheaper drones as well. Many drone brands will have deals running for Cyber Monday on more than just drones. You will come across many deals in regard to free shipping, discounts on bundles, etc.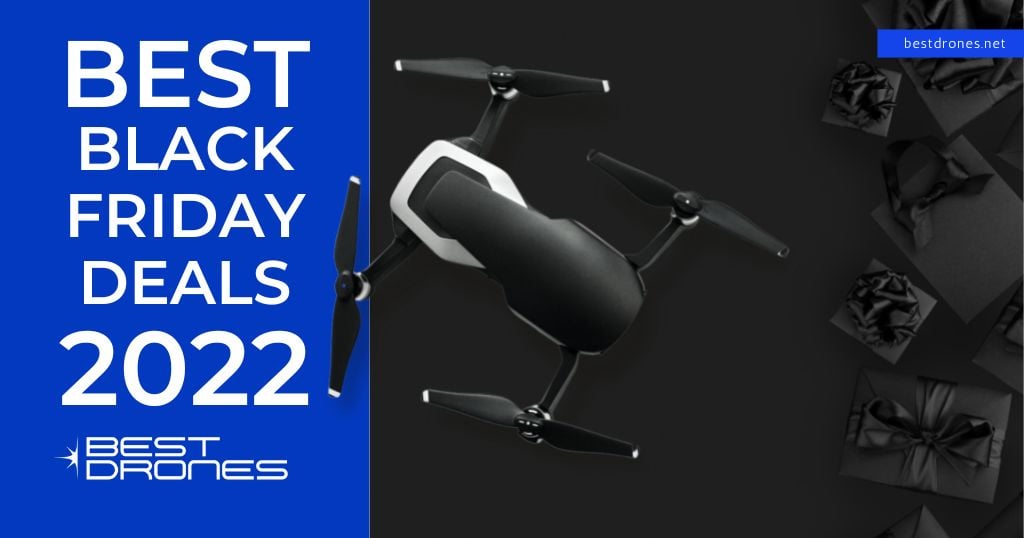 Best Amazon Cyber Monday Deals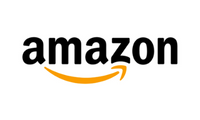 Amazon is one of the best places to find Black Friday deals. They have special discounts for the DJI Mini 2, Potensic, Holy Stone, DEERC, and other brands! It goes without saying that Amazon makes shopping so easy due to the plethora of items and fast shipping. Click here to see their Black Friday deals!
Best DJI Cyber Monday Deals
DJI is dominating the drone market with great quality drones at a decent price point when considering all you get with a DJI drone. Their Black Friday deals are definitely worth waiting for. You can get up to 30% off select products like their first FPV drone, which is on sale for $899. Snag the FPV combo now! Check out more of their best deals here!
Best Walmart Cyber Monday Deals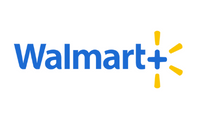 Black Friday discounts start at Walmart on November 7th and continue through the end of the month. The best Black Friday deals have been released with drone deals for Snaptain and HolyStone available now. Many popular models of drones available at Walmart will be eligible for some type of deal or discount for Black Friday especially if you are looking for a drone for kids. Walmart is also a great place to take advantage of Black Friday sales if you need replacement batteries, remote controllers, or memory cards. Check out their Black Friday deals here!
Best AutelRobotics Cyber Monday Deals
AutelRobotics makes a few high-quality drones and they are offering an exceptional discount this year for Black Friday. Their Evo Nano+ which is one of the best mini drones is $290 off. Check out more of the Black Friday specials here!
Best EXO Cyber Monday Deals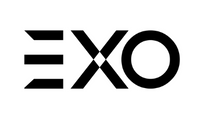 EXO released the new Recon drone with a special 33% off. They also have two great drones on the market the EXO Mini and the Blackhawk 2 Pro. Both are great quality camera drones that any drone lover would enjoy within a reasonable price range. Use code "CARE50" for early access to 50% off their EXO care from the 15th to the 23rd. Check out more deals here!
Black Friday – Official (11/23-11/28): 20% off site-wide | Code: BLACKFRIDAY20
Cyber Monday / Week (11/28-12/02): Drone deal of the day
Best Skydio Cyber Monday Deals
The Skydio 2 would be a fantastic drone gift for this Holiday season. Check out their Black Friday drone kit discounts here! 
Best Best Buy Cyber Monday Deals
Best Buy has a variety of Black Friday specials going on now! Check them out here! 
Best eBay Cyber Monday Deals
You may think that eBay wouldn't offer Black Friday sales but they sure do. Check them out here!
Best Adorama Cyber Monday Deals
Adorama has already started their Black Friday deals but will release even better ones on the 25th. Their DJI Mavic Mini Fly More combo is a trending deal at the moment. Check out their Black Friday deals here!
BetaFPV Cyber Monday Deals
BetaFPV will launch their Black Friday deals starting November 26th and will let it run through Nov 30th. Use the code BF2021 to access their sitewide 15% off! Items that are on sale or listed with special prices are not eligible for the 15% off discount. 
If you register for an account, you will be able to spin a wheel and get up to 25% off. Plus, BetaFPV will offer a special clearance section that can give you up to 90% off! They also offer other discounts and giveaways to members so make sure you sign up! 
Best Potensic Cyber Monday Deals
Potensic has some amazing prices on drones for Black Friday. They have certain models available for only $9.99 and up to 75% off for others. Use code "DREAMER50" for $50 off select drone models. 
Best Drone Pilot Ground School Deals
The Drone Pilot Ground School is offering some great Black Friday drone deals for pilots and drone enthusiasts. They offer courses to become a fully certified drone pilot with a price cut of $107 off! If you plan on flying your drone commercially or for any type of financial gain, you need to be certified by the FAA in the United States.
When Do Cyber Monday Deals Run?
Most black Friday deals won't be active until Friday, Nov. 25th at 12:01 am. If you are one of those deal grabbers that go shopping in the wee hours of the morning, you know how many deals you can score. 
Black Friday FAQs
When is Black Friday?
Black Friday in 2022 starts on November 25th. 
How long do the sales last?
Many physical stores and online stores will start their Black Friday deals before the 25th and keep them running throughout the holiday season.
Are there deals only in stores?
No, typically physical stores will have special doorbuster sales on the 25th but also offer Black Friday deals online.
Is Cyber Monday worth waiting for?
Typically Cyber Monday deals will be similar to what Black Friday has to offer. Many times the Cyber Monday specials might not be as great as the deals on Black Friday but will still be better than paying regular prices for your desired drones. 
Best Drone Retailers
The class-leading DJI drones are without a doubt the most popular and most common in the current drone market. Amazon, Best Buy, Walmart, and larger third-party retailers typically have the hottest deals when it comes to black Friday.
Some of our favorite drones that will be perfect this time of year are the DJI Avata, Mavic Mini, the Mini 2, DJI FPV, and the impressive Mini Pro 3. The Avata is a newer high-quality first-person view drone that brings an immersive flight experience that will surely bring fun for everyone this holiday season. The Ryze Tello is a beginner drone made by DJI and is a great option for a cheaper drone but one that comes with the user-friendly face of DJI drones. 
Tips for Buying a Drone
The first thing you need to determine when buying a drone is which type of drone suits your needs best. If you need a drone with high video quality and intelligent flight modes, you should stick to drones like the DJI Mavic 3 or the DJI Mini 3 Pro. Drones come in a wide price range so it is important you know what you need and do your research so you can find the best price. Other specifications to consider when selecting a drone is minutes of flight time, video capture resolution, and weight. 
Cyber Monday Deals on Drone Accessories
Cyber Monday will surely bring great discounts on drones themselves but also come with other deals too. Many companies will offer discounts or deals in combination with a purchase like free shipping or a certain percentage off of a qualifying amount. These discounts are a great way to stock up or replace any needed accessories like extra batteries, extra propellers, memory cards, or remote controllers.
If you are unsure about which drone is best for you, you are in the right place. Check out a few of our articles to help guide your drone purchase like the best drones for beginners, the best camera drones, and the best drones under $500. Don't forget to read our drone regulations guide to ensure you fly your drone safely.